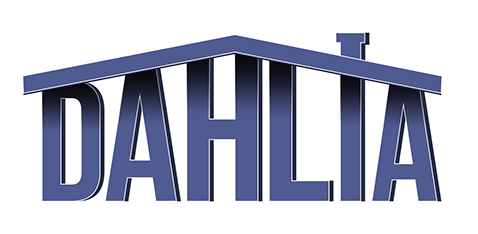 Welcome to Dahlia Renovations
"Recently, we complained about a problem with our bay window which Dahlia had installed in our home in 1998. This was the second such complaint; Dahlia had repaired the window once previously, about two years ago. As before you responded within 24 hours and your installers were on the job within a week. From the meticulous and highly professional work they did, it would appear that the problem has finally been rectified for good.
We would like to congratulate Dahlia on an exceptional level of customer service. Repairing a problem seven years after the fact, free of charge, is ( unfortunately) rare in today's business world. You are to be commended and we would unhesitatingly recommend your services to anyone looking for home renovations."
-Elizabeth Dinsmore & Frederick Gasoi
"Dear Mr. Wener,
I would like to thank you sincerely for having provided prompt and very courteous service recently when I had to replace a thermo pane for a window at a triplex that I own in NDG.
Since I had recently purchased the property, I had no details of who had installed it, except for a label indicating "Farley Windows". So I sent them a note via e-mail explaining my predicament. The next day I received details on how to contact you. You contacted me right at the beginning of the next day, then called again to get clarification on dimensions and colour. Your intervention meant that all was completed quite hassle - free and in time to face the upcoming winter. I wish we had more of this type of quality service from others. Many thanks for your help "
-Michael J.Primiani
"Hello Monty and Alan,
I just wanted to tell you how happy we are about the work done on our house. We are very pleased with the roof, siding and all the windows done over the years. This recent face-lift has made our house more beautiful and it's made it look 20 years younger! I will continue to recommend Dahlia to my friends and family "
- Denise Lalondez
"Just a short note to say THANK YOU to you and the installers for a job well done. The new windows look great and we have had a number of positive comments about them. The Prairie grillwork was a great choice."
- Walter Brown
" We want to thank you so much for the beautiful job you and your team did on our windows! Aside from the beauty it has added to our house, the thoroughness and professionalism by your installers is beyond words! They were fast, clean and polite throughout. Our only regret is we didn't do the rest of the windows at the same time!
We would gladly recommend Dahlia to our friends and would be pleased if any of your prospective clients want to contact us with any questions they might have. "
- Marla Maltinsky & barry werner


2972, rue Halpern
Saint-Laurent, QC
H4S 1R2
Tel (1) : 514-426-3786 Tel (2) : 514-821-9333
Fax: 514-684-1441
visits by appointment only
All Right Reserved 2020 | Dahlia Renovations Inc.